Schedule & Registration
Academy for Public Speaking courses and summer camps provide a fun, interactive environment where students gain confidence and leadership experience as they improve their public speaking skills.
We offer public speaking & debate courses for 3rd-12th grade students on Saturdays during the fall, spring, and summer. We also offer public speaking and debate summer camps for students who will enter 3rd-7th grade in the fall and after school enrichment at the schools listed below.
Private courses are available in San Diego and online for groups of 4 or more students. To schedule a private course, contact the Academy for Public Speaking.
SATURDAY SPRING COURSES – HAMPTON INN DEL MAR
These courses are for students in 3rd-12th. We are an approved vendor with Inspire Charter Schools.
Dates – May 2, 9, 16, 23, 30, June 6, 13, 20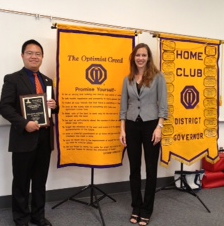 Public Speaking (3rd-6th) – 9:15-10:15 a.m.
Public Speaking (7th-12th) – 10:30-11:30 a.m.
Advanced Course (5th-9th) 11:45 a.m. – 12:45 p.m.
Advance Registration – Register by April 15, 2020 for only $399!
SOLANA BEACH SCHOOL DISTRICT – SPRING ENRICHMENT
Open to 3rd-6th grade students. Classes run from April 15 – June 4, 2020.
Solana Pacific – Wed. 3-4 p.m.
Solana Ranch – Thurs. 2:55-3:55 p.m.
Registration – Register by April 9th for only $260!
Private Courses
If our class schedule is not compatible with your child's schedule, forming a private class is another option.
Private in person courses are available for groups of 4 or more students in San Diego, and they are conveniently held in the residence of one of the students.
The schedule for private courses is customized based on the needs of your group. The tuition depends on the location and is $499 per student.
Private online courses are available for groups with 4 or more students. The tuition is $299 per student.
For more information or to schedule a private course, please click the following link to contact the Academy for Public Speaking.
Personal Coaching Sessions
Personal coaching sessions are an excellent way for children and adults to increase their confidence and prepare for contests, interviews, pageants, and presentations, including the proper use of Power Point and KeyNote.
We help clients successfully interview for private schools, internships, college, medical school, and employment opportunities. We also assist clients with pronunciation and accent reduction.
Additional areas of focus include social development such as making friends and improving conversation skills.
Private sessions are available for children and adults and are typically held in the client's residence. However, alternative locations, such as meeting at a public library, can be arranged if preferred.
"Personal coaching sessions have helped our son with all aspects of speaking – vocal variety, enunciation, emotion, facial expressions, hand gestures, body language, staging, and much more! In the end, Kathleen Petrone produced a competitive winning speaker. Our son won a $4,500 scholarship in the 2014 Lions Club Student Speakers Contest!" Maria & Matt Danilowicz
The fee for a private session is $200 per hour. Discounts are available for booking multiple sessions in advance. To book private sessions, please use this link to submit your payment on the Registration page. For questions and scheduling, please use this link to contact the Academy for Public Speaking.