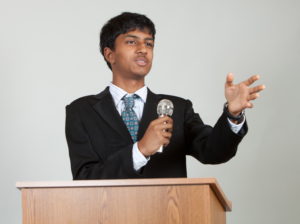 San Diego high school students in grades 9-12 are invited to participate in a state-wide speech contest sponsored by the San Diego Resource Conservation District (RCD).
Speech contestants will prepare a 3-5 minute speech on the topic "Why do we need to act to save the monarch butterfly? What can RCDs do to help?"
In addition to using their voices and public speaking skills to make a difference, speech contestants have a chance to win up to $550.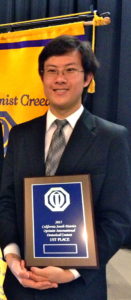 This speech contest includes two levels of competition, the regional level and the state level. Prizes for the regional speech contest are $250 for 1st place, $150 for 2nd place, and $100 for 3rd place.
The 1st place winner in the regional contest will advance to the state competition on Nov. 14th in Redding, California to compete in person. Travel expenses will be paid for by the San Diego Resource Conservation District.
To compete in the regional speech contest, contestants must submit their 3-5 minute speech video by Monday, Sept. 30, 2019 at 11:59 p.m.
For additional details, please use this link to visit the San Diego RCD website or contact Sierra Reiss at 619-562-0096 or sierra.reiss@rcdsandiego.org.