You and your child are invited to join us for a free introduction to public speaking class online on Saturday, October 3, 2020 at 10 a.m. Pacific time.
During our free introduction to public speaking class, we share why public speaking skills are so important, how common the fear of public speaking is, and how your child can quickly overcome the fear of public speaking.
You will meet several Academy for Public Speaking graduates who will share about their experiences. The graduates will explain how they initially felt about public speaking, what they like about Academy for Public Speaking courses and camps, and how the skills they have acquired have helped them in school and life.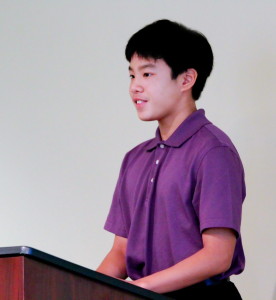 Your child will have the option to vote in polls, express his or her ideas, and participate in the class discussion. However, your child is welcome to observe the class if he or she prefers.
At the Academy for Public Speaking we enthusiastically empower students to become confident, effective communicators by participating in fun, interactive courses. Your child will benefit from gaining confidence, leadership experience, and public speaking skills.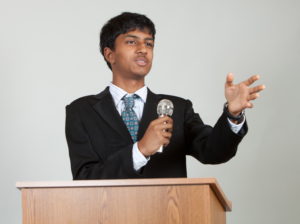 We offer public speaking and debate courses and camps for students in 3rd-12th grade. Courses are held after school and on weekends. Camps meet during the summer and over holiday breaks.
Private courses with a custom schedule are available for groups with four or more students. We also offer private sessions for children and adults.
To join us for the free introduction to public speaking class on October 3rd, please use this link to register. You may also submit your name and email address if you would like to be notified of future free class dates.
To view the fall class schedule and register, please use this link.